Yes It's Done Burning thru canyons of news feed, a vortex on each pallid tongue
until a percolator explodes and then magma seeps out
its mottled gold gorging on the horizon, gnawed ruptures
in the sprawl's dull chill, because we can't tell
the difference between hot and cold eruptions
and it keeps burning. Gurgling inside the remaining
brain tissue. Spat out in clots that spiral up,
dodge radar, shred x rays at the rim of space,
then decide some planets look like inferior disease in need of forced lumpectomies.
The gluts are removed, repurposed,
each knife bearing down on the wriggling topography. Somewhere, an ocean lurches into its inception.
Somehow, a carrier pigeon evacuates itself out of the cut guts,
starts flying towards that ocean. We can't quite tell
if the water will be loaded with more unsettling remains
or something to save.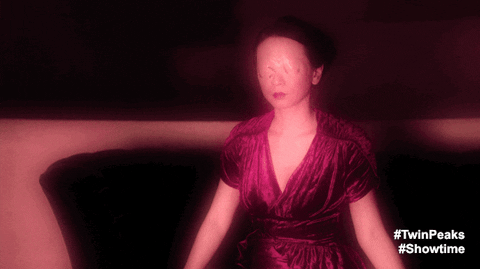 Exothermic Birth I am sand. I am a filament for carnal lightning. I am the impossible
green of reactor fires. I am a hammer to the Faberge egg of reality.
I am a carnival horror show ride that was meant to be safe
for children but keeps snapping their necks
or breaking into their little heads accidentally
invading their brains with imagery that is not even
PG-13, I never will be. Or else I'm lying. I'm lighting
my hair and entrancing a freak show nose bleed.
Blood shimmering down from the top of the rafter;
maybe all it wants to do is serenade you
with a recurring nightmare. With a tire fire in each fluttering eye.
Your sleep drenched in the slaughterhouse,
in mechanisms of dank decay. A woodpecker treating human eyes like tiny trees. Branches growing more mildew.
The starlight atrophies, the earth's arc wilted in an immensity of rot. The streetlights shatter but then start flying.
Geared to shred all flags, screech thru
millennial skies incandescent.
Pour out all the rotgut and replace it
with more rain, with new witch eggs falling
from the sky out of order and blazing.
In the Backroom
First, warmth. Then the shudder
of pock marked buildings.
Then decimation, the barometer gone slack.
Then the lumping together of the broken
body parts. Then a duck
duck goose game interchange.
Then neckties. Then tulips.
Then tiny circles tracing your breath
into oblivion. Then the weeping Minotaur,
the utterly purple sky. Then neon. Then obscure,
vulgar prayers. Then forceful confession
booths where those inside wear straightjackets.
Slobbering behind that booth, but which side?
Juliet Cook is a grotesque glitter witch medusa hybrid brimming with black, grey, silver, purple, and dark red explosions. She is drawn to poetry, abstract visual art, and other forms of expression. Her poetry has appeared in a peculiar multitude of literary publications. You can find out more at www.JulietCook.weebly.com. Michael Bernstein is an American writer and musician. His first proper collection of poems...this is an x-ray...was published by Writing Knights in 2017. He currently lives in Wisconsin.
#JulietCook #michaelbernstein #twinpeaks #collaboration #poetry