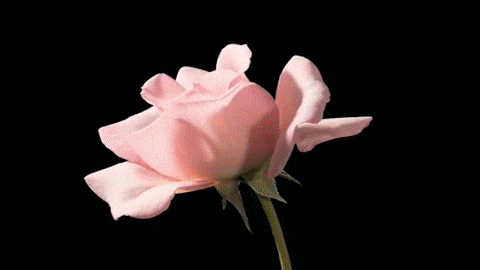 Kailey Tedesco: Congratulations on winning our first ever fiction contest! What were some of your major inspirations when writing "Bell Weather"?
Catherine Moore: Thank you! This narrative began after a conversation with a friend about the stereotype of "child-less" women. After a decade of working in child education fields, I know there are many ways to love children and to build strong communities where children can grow. To define the way women nurture in the world by biological reproduction is flawed. That's the original impulse and the story came together when I captured the voice of the main character, Dawn. I don't write quickly and I spend time getting to know the character(s) well, before moving to narration.
KT: My co-judge, Rachel Roupp, and I both agree that this particular piece has a lot of poetic quality. These words in particular struck me: She began to study clouds looking for the telltale patterns in water-bearing mackerel sky. She watched for halos around the moon. She learned to conjure rainstorms.
Do you write poetry in addition to fiction? If so, do you find that elements typical of fiction (narrative, characterization, etc.) work their way into your poetry?
CM: Guilty as charged; all my previous collections are poetry. Each genre puts a different pressure on language, which I like to use to my advantage by intentionally switching genres. Sometimes the process of moving between them adds an interesting element, or allows less focused material to fall away. Which means I often begin writing with unidentified genre pieces. The freedom of not declaring genre gives more power to the revision process; when I revise, I decide genre direction. If what I'm working on seems bigger than a poem, I'll write a longer prose version of the piece, and combine the two with their best moments. Likewise, if I have a narrative poem that becomes too prose-like, I re-write it in a stricter form, like a sonnet. This reduction in line space requires poetical devices and forces a more lyrical mode. "Bell Weather" began life on the page as a poem. Voice is a key element that I think straddles both genres.
KT: Many of our writers at Rag Queen enjoy exploring the concept of motherhood / mothering. Your story discusses midwifery – there is such a power here, both literally and metaphorically. What inspired you to create Dawn as a midwife? What does this profession mean to you?
CM: I suppose, as a character, Dawn clearly represents my original inspiration, to create a love letter to children from a woman who has none of her own, but in a way has them all. Myself, having given birth, I'm enormously grateful to the midwives and mothers who helped me along the way.
KT: Is it strange to say that, while I read this story, it felt distinctly Canadian to me? Or maybe more accurately, I mean, that I kept thinking of both Atwood and Munro. Both authors have this incredible way of introducing knives by covering them with frosting – the prose is often soft, but the message bites. I thought your story had a similar effect. Are either of these writers an inspiration for you? And if I'm way off, who is a consistent inspiration for your writing?
CM: This makes me want to grab their books off my shelf and re-read them. I'm delighted by this compliment as I deeply admire their work. After reading this question I also looked to the heavens and said, "They think I'm Canadian Grandma, eh!" (My maternal grandmother was a naturalized citizen originally from the Toronto area.) The setting for this story is definitely the north, having spent a bit of childhood in New England. In truth, I'm a southern writer, though I draw inspiration from many writers in different genres. A common thread in the writing I admire is that there's usually something else under the surface of the apparent storyline.
KT: Can you tell us more about your forthcoming ULLA! ULLA! (Main Street Rag Publishing)?
CM: Ulla! Ulla! is a poetry collection exploring themes of suppression—social and domestic, earthly and human, self-censoring and oppressive. The collection gets its title from The War of The Worlds' Martian death noise, "Ulla!" which was censored when the alien cries were deemed too frightening.
In both domestic and public life we grapple with power and perspective. Questions explored in this collection include: Who gets a voice? How do they get to speak? When does one remain silent? Or speak out?
KT: At what point in your life did you realize that you wanted to be a writer? What course of action did you take to become one from there?
CM: When I was ten, I had the opportunity to sit in on a poetry class with the award-winning playwright, and poet, William Gibson. I was hooked. As an adult, honestly, I became sidetracked into motherhood and did very little writing for a while. Honing my skills, maybe, on the back of grocery receipts while at soccer games. So I'm a late arrival to the full-time focus on writing.
KT: Can you tell us about any projects that you're working on currently?
CM: This has been a year of mostly fiction writing for me. I am working on a series of short stories set in the fictional town of Burnt Springs. It's the kind of place where the Elvis impersonator aspires to be put on the terrorist watch list. Where local sharpshooters pull swamp merwomen out of the springs. There is a shadow to the politics and life on the Burnt, and even the simplest folks are a bit odd. The first of this series "Burnt Springs, Alabama" was published in the Tishman Review and nominated to the Best Small Fictions anthology.
KT: In this time of utter heaviness (politically, emotionally, mentally) what are some of your techniques for coping and self-care?
CM: I disconnect from the 24-hour news/media cycle. In my classroom, I assign students to write a paper around Adichie's TED talk called "The Danger of a Single Story." In this lecture she reminds us how a single story is created: tell a story, the same way, over and over again. I think when we hear negative stories over and over we experience the type of heaviness you describe. And for me, that kills my creativity. This is not to say I'm disconnected from the world; I have some friends who are doing good things for the state of affairs and I don't hesitate to act when they reach out with a specific request.
Catherine Moore is the winner of Rag Queen Periodical's 2017 Fiction Contest.
You can read "Bell Weather" here.
#fiction #writing #craft #women #motherhood #poetry #catherinemoore #contest