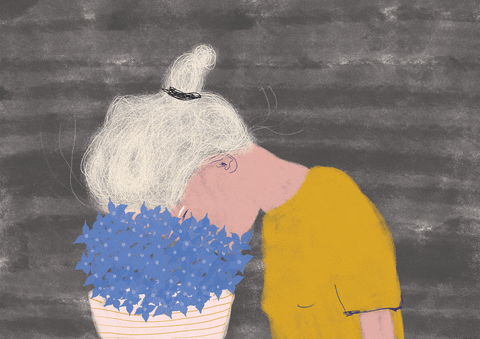 Inshallah
You who in sudden oases
uplift handfuls of sand and my fate
You date-tasting on my tongue
as I search migrating storks for good omens:
you, too, are desperate for my longing.
These wrists split open reveal
waterlogged petals inside.
You: a gasping
sunlight.
You rich in outraged earthquakes
underneath my meadow skin
You a kind of winter Eden
awake with all the flowers I cannot name
You on behalf of the snake
sluicing me in apple blossoms
You conceiving contrite tears
and the longest orgasm I'll ever have.
You licked across my breasts
You windswept with each genie of Arabia
You who laugh
berries bursting along the bottom of your voice:
isn't it scary how neatly my fate
fits the welcome of your palm?
Harvest
I thought you should know
dangerous marrow of my hip bones
my waist fastened with
hungry cobras
my hydrangea beauty
without you go to waste.
My husband
too much of a mourning
to hum honeybee love to me.
I grope for budding music of some spring then
interrogate air why don't we break up.
Your verdant voice
rich in its own preamble to a rainstorm
leafs through me and
and sorrow is atoned for
by all the places
you drowned your fingers in.
At night one hears
the garden slowly tide in
with a history
of rippled trees and lemons
tender in their splitting.
Only you can harvest
full-burst tulips
on my tongue.
I am a Moscow-born translator and teacher currently living in Rome. My poems were featured in In My Bed Magazine (Canada), the Silver Birch Press I Am Waiting Poetry Series, Lavender Review, Window Cat Press, Winamop, Chantwood Journal, Fable Online as well as nominated for 2015 Pushcart Prize. My poems in Spanish found their home in the Margen Cero Magazine.